The deputy governor of the Bank of England has warned of the need to regulate cryptocurrency following the collapse of the FTX exchange.
FTX filed for bankruptcy protection on Nov. 11 as CEO and founder Sam Bankman-Fried resigned.
Sir Jon Cunliffe told an audience at a Warwick Business School event on Monday: "While the crypto world, as was demonstrated during last year's crypto winter and last week's FTX implosion, is not at present large enough or interconnected enough with mainstream finance to threaten the stability of the financial system, its links with mainstream finance have been developing rapidly."
Cunliffe said: "We should not wait until it is large and connected to develop the regulatory frameworks necessary to prevent a crypto shock that could have a much greater destabilising impact."
The Treasury is due to consult on regulation which could cover the promotion and trading of financial products involving cryptoassets.
Cunliffe said the Bank of England was also considering a UK digital currency.
He said, "Our work on a digitally native pound is driven by the trends we now see both specifically in payments, including the reducing role of cash, and more generally in the increasing digitalisation of daily life."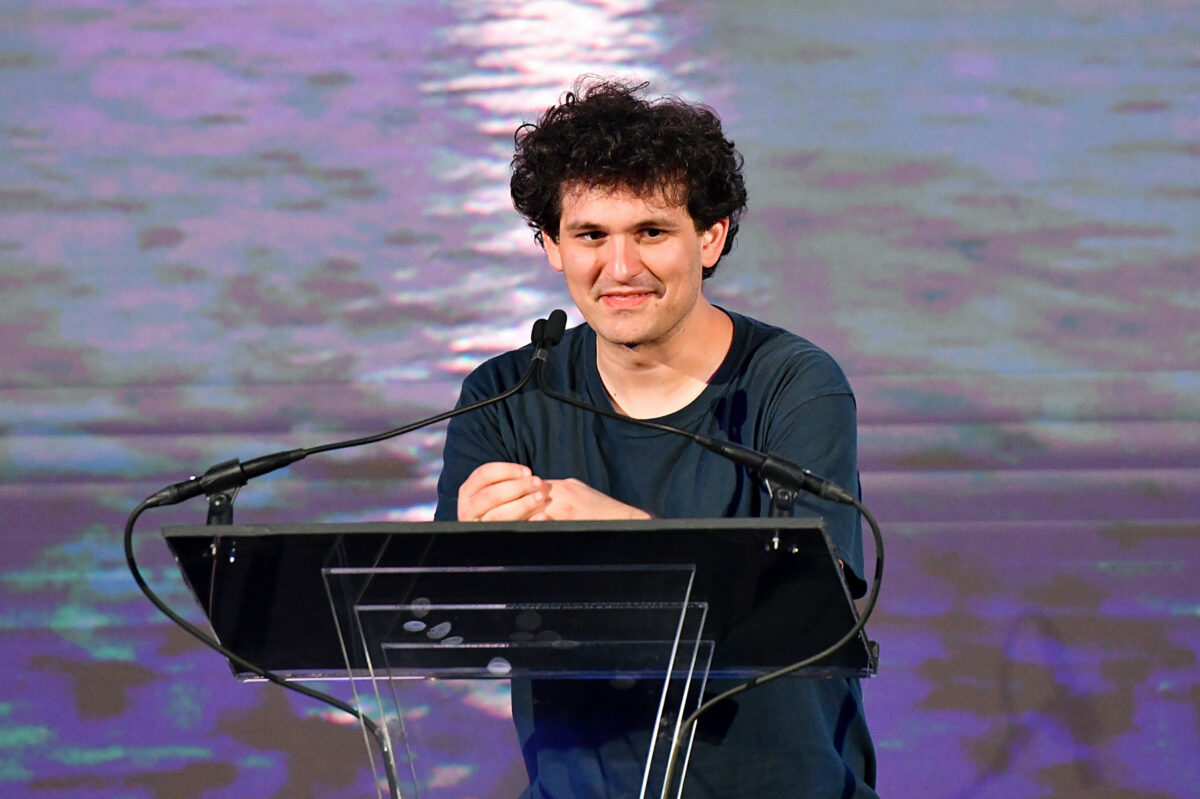 Cunliffe said: "Physical cash plays a role in ensuring that, at present, all forms of commercial bank money in the UK have to be redeemable in cash—Bank of England money—on demand in cash and without loss of value.
"Given the trends away from physical cash, which cannot be used in an increasingly digital economy, and, potentially, towards new forms of tokenised money, a digital pound may be needed in future to fulfil the same function," he warned.
UK Finance, the banking industry body, said recently cash transactions fell from 56 percent of all payments in 2010, to just 17 percent in 2020, and a study from Juniper Research predicted the value of contactless payment transactions will reach $10 trillion globally by 2027, up from $4.6 trillion this year.
In September, Brett Scott, a former finance industry worker who has written "Cloudmoney: Cash, Cards, Crypto and the War for our Wallets," said the banks and Big Tech companies have framed a narrative in which a digital system was an "upgrade" to cash.
Scott said, "Cash will prevent corporate domination and maintain our autonomy."
'Complete Failure of Corporate Controls'
The new CEO of FTX, John Ray III, said on Nov. 17 there had been a disastrous failure of managerial oversight.
In a filing with the U.S. bankruptcy court for the district of Delaware, he said, "Never in my career have I seen such a complete failure of corporate controls and such a complete absence of trustworthy financial information as occurred here."
"From compromised systems integrity and faulty regulatory oversight abroad, to the concentration of control in the hands of a very small group of inexperienced, unsophisticated and potentially compromised individuals, this situation is unprecedented," he said.
Ray said many companies in the FTX group, especially those based in Antigua and Bahamas, did not have proper corporate governance and some had never held a board meeting.
He said, "In the Bahamas, I understand that corporate funds of the FTX Group were used to purchase homes and other personal items for employees and advisers."
CODEC Stories: